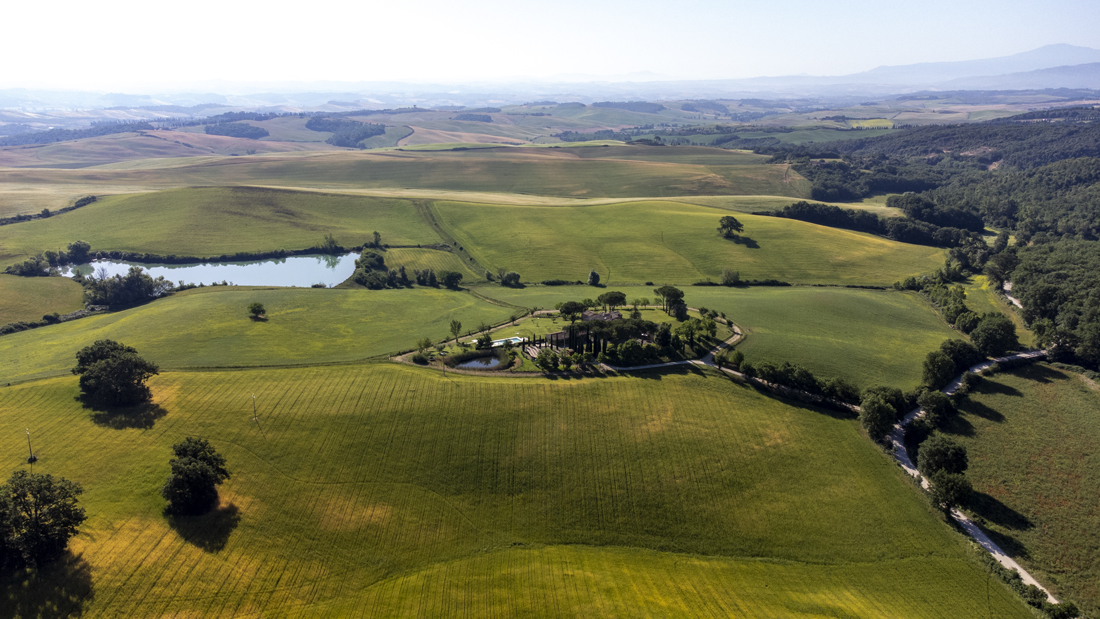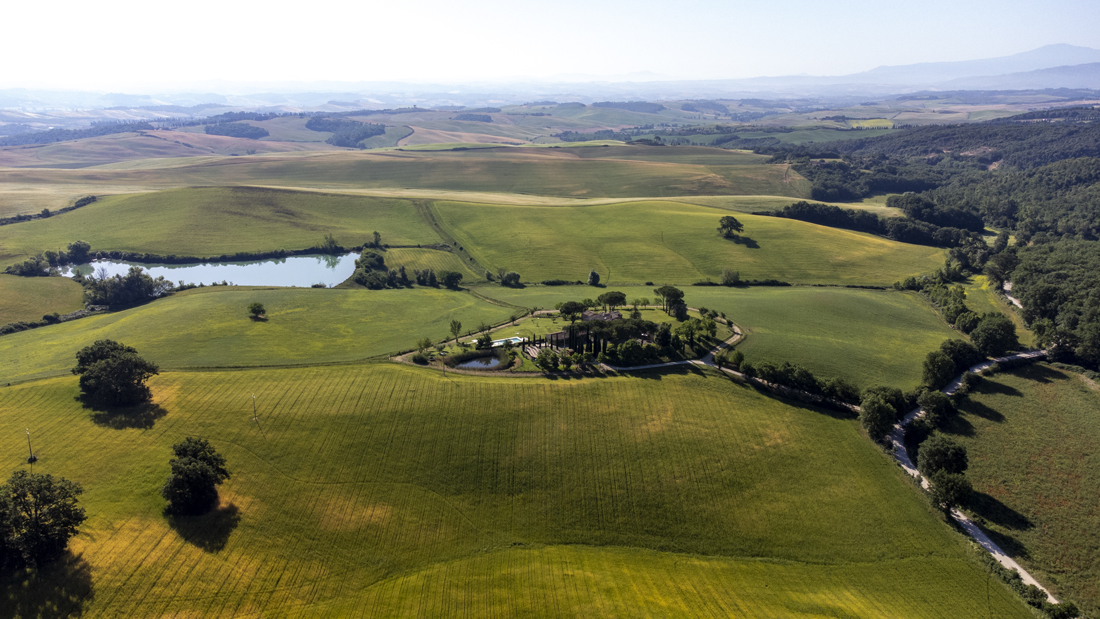 CASANOVA DI CAMPRIANO, located 18 km south of Siena, acts as a divide between the stunning landscape of the Crete Senesi and the holm oak woods that herald the start of the Maremma.
The miraculously unspoilt countryside is the undisputed star of this part of Tuscany, which, together with its rich history, make Crete Senesi and the entire Siena region one of Italy's most beautiful destinations.
Stunning scenery dotted with medieval villages, churches, abbeys and castles makes this backdrop a magical place with new wonders waiting to be discovered every day by car in a matter of minutes, or by bike in just a few hours, each more enchanting than the last.
Just two or three minutes' drive from CASANOVA DI CAMPRIANO is Murlo, a medieval village brimming with character. Alternatively, the Crete Senesi area is dotted with other important and beautiful historic sites such as Montalcino (28 km), Pienza (41 km), the Abbey of San Galgano (34 km) and countless villages scattered throughout the hills of the Chianti Classico area, all less than 30 km away. Last but by no means least, Siena is a stunning medieval city that hosts the famous Palio horse race twice a year.